Secure Remote Access
Secure & Live Interactive Sessions
Streamed straight to your web browser!
Ubiquitous Security
Secure & Encrypted end-to-end!
No footprint, DNS records, or logs.
Your data is secure-from-the-start!
Simple to Use
Works from any computer!
No VPN, Installs, or Configurations Need!
Literally just sign-in and Go!
Dedicated to You
Real browsers running on real servers. Resources are dedicted to each user and never shared.
Immediate Access!
NoBrowser is always-on.
No wait times, queing or downtime.
Just login, launch and go instantly.
Built by Professionals
Built by security experts with decades of experience. We know 1st hand how to keep you secure!
What is NoBrowser?
We're building next-generation secure remote access solutions for individuals & enterprises globally. Based in San Francisco, NoBrowser has 3 product-lines; Secure-Browsers in the Cloud, remote workforce security solutions, and Zero Trust Remote Access and Cloud Security solutions for interconnectivity between business partners.
With Secure Remote Access, you can access your data & content securely without the fear of hacker snooping or big brother monitoring. Use NoBrowser for unrestricted and secure access to the web, blocked or censored websites, from anywhere, while maintaining high quality video and sound streamed to your favorite web browser on any device.
Powered by html5, NoBrowser requires no installs, no plug-ins, no VPN, no logging to your local device or monitoring - No Bullshit! NoBrowser is a SaaS service, meaning you connect thru our website – it's simple!
Want to know more about our No Logging read more here.

Built by Industry Experts
Orgs of all size face cyberattacks. The perimeter has vanished. That's why we created NoBrowser, to shift the attack surface off of your network!
Founded in San Francisco's tech capital South of Market (SoMa) district. Inspired by our neighbors, friends, and colleagues at Google, Okta, Splunk, Amazon, Docker, etc.!
NoBrowser was created by privacy & cyber experts with decades of international experience across industries. We've used that knowledge and built the most secure virtual browser solution in the cloud. We are customer obsessed and intentionally built NoBrowser to be simple-to-use, without the need for installs. Use it from anywhere on any device to securely access the web and your sensitive content.
3 Ways NoBrowser helps you improve your privacy online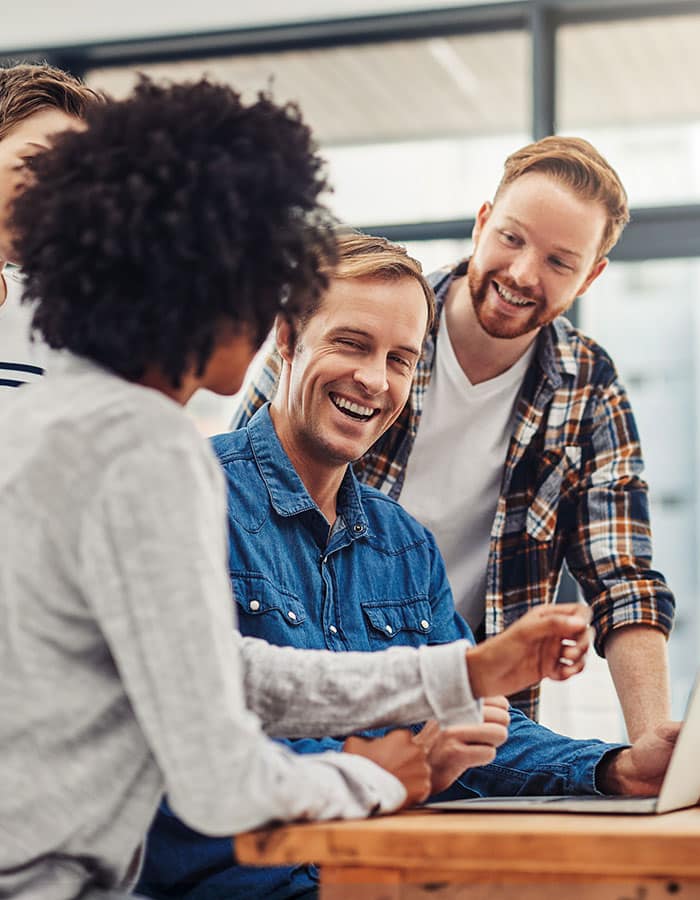 Live-Streaming
Access the Web Securely from Anywhere in the World!
NoBrowser is a Software as a Service application. It is a Live Interactive Virtual SaaS Application used for secure access, gaming, video streaming, and research work. Our customers use the NoBrowser portal to securely access their data, websites, and gaming platforms from anywhere in the world.
Use NoBrowser to securely access banking, social media, adult or blocked websites from public or work computers, while maintaining high quality video and sound straight thru your favorite web browser.
Learn More
High-Performance Gaming PCs in the Cloud - Securely accessible from any device thru your web browser! Stream up to 8k at 120 fps from your secure NoBrowser portal straight to your web browser on ANY device!
Audio and Microphone - Input that is streamed right thru your web browser. Use Zoom, Skype, Facetime, from your NoBrowser Secure Browser without installing a thing! Use it from any PC, public PC, etc. securely!
Virtual Applicaitons - Run on our secure servers. Powered by html5 thru your web browser, without licensing fees or software installs!
High-Powered Gaming PC's in the Cloud - NoBrowser gives you high power, GPU PC's in the cloud that you can access from any device! Perfect for gaming!
---
---
Access any website from anywhere, without restrictions
Nobrowser works from any web browser on Window, Linux, Macs, Tablets, and even Chromebooks!
NoBrowser is Live-streaming Virtual Applications accessible from anywhere. Securely access the internet, without restriction! Use NoBrowser to stream high-quality video, audio, and even sound & microphone, straight from your web browser.
Each time you launch a NoBrowser session a fresh built instance is created and dedicated for you. You have the option for persistent or ephemeral sessions.
Learn About Us
---
Trusted by great companies








---
Subscribe Today!
Want to get the latest updates from NoBrowser?
Join our mailing list today: